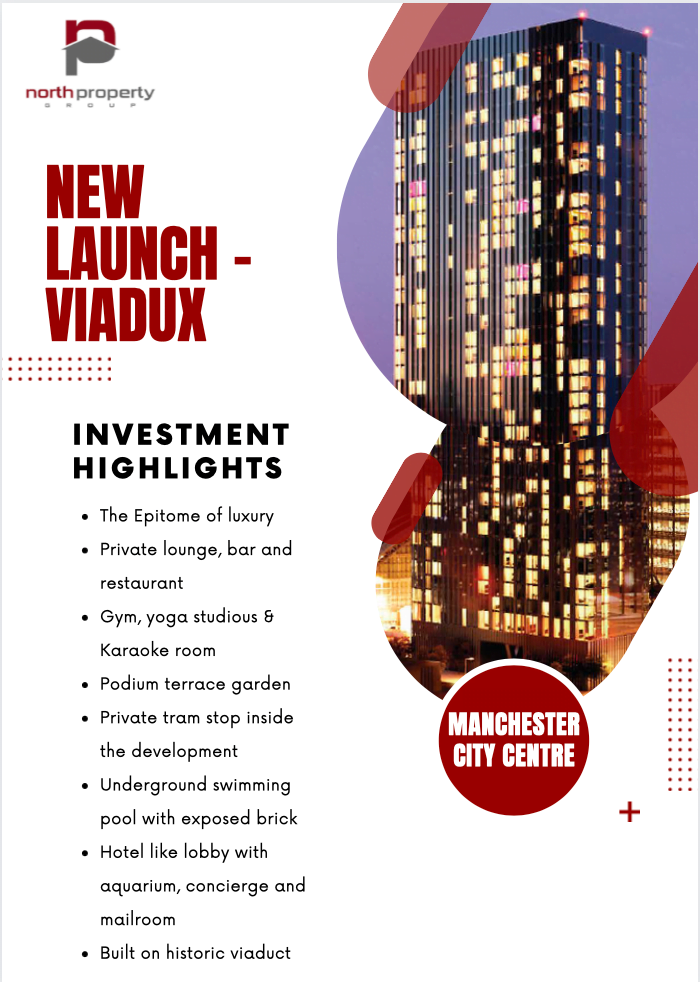 Premium location
Unmatched is a word that comes to mind when we talk about the specific location, there isn't a stronger available location given the availability of usable land in Manchester. There's not much more to say than it's Manchester city centre.
Capital growth prospects
Manchester is the largest economic area outside of London, 80% of the companies on the FTSE 100 have an office in Manchester. Prices in Manchester are heading the same way as London. Properties comparable to this in London are in the millions. This will be the case with Manchester and it's hard to formulate arguments to the contrary.
Trusted developer
Another project by renowned Manchester developers Salboy. The most respected developer currently operating in Manchester with a multitude of completed projects. Salboy operate slightly different to other developers, every part of the process is in house. Everything from funding, to design and construction. They have their own construction firm Domis, therefore it makes the process a lot more efficient which is one of the main reasons they have a reputation for completing projects ahead of schedule
Luxury
This ultra-premium luxury end is actually undervalued at this stage in the Manchester property cycle and there are a lot of middle ground developments masquerading as high-end luxury when they are not, at similar price-points to VIADUX but nowhere near the level of luxury. The demand for property of this type in Manchester is sky high, there is a plethora of affluent professionals looking for something luxurious and unique.
High Demand
The most luxurious development in Manchester, with all these high-end amenities, the bar in the lobby, the private tram stop and even the aquarium set directly opposite the entrance, this is going to be the place to live in manchester for professionals, international students on large scholarhsips and some of those at director and ceo level. The abundance of local employers and the close proximity of Manchester's central business district, Spinningfields, the tenant demographic will be large and varied. Couple that with the great transport links, the close proximity to both of Manchesters main train stations, there is going to be extremely high demand
Leave a comment